Garden Tools, Garden Supplies & Nursery Plants

You will find that we sell only high quality gardening tools, landscaping tools, potting supplies, fertilizer, watering supplies, plant protection, fruit trees, landscaping trees, seed, and plants. 1-800-Nursery.com is your Online Nursery that is the sister website for Nursery Enterprises. If there is anything that you are looking for, please don't hesitate to contact us. We are open 7am – 7pm M-F; 8am – 4pm Sat Mountain Time. Email or Call us today! (800) 687-7379
FEATURED PRODUCTS

Heavy duty decorative cast steel frame covered with a polyethylene copolymer thermoplastic coating. Meets ADA requirements for handicapped accessibility. Bench comes in four colors: Red, Green, Blue, and Black, and in two lengths: 4′ & 6′.
Rust and corrosion-resistant stainless steel wire carts. 300 lb. limit.
36″L x 18″D x 39″H
36″L x 24″D x 39″H
60″L x 24″D x 39″H
72″L x 24″D x 39″H
Comes with heavy-duty cast aluminum frame & variously colored resinwood seats. This bench is maintenance free; it won't crack, decay, or mildew, and the planks are UV protected to maintain the color. Comes in 4 sizes: 4′, 5′, 6′, & 8′ in length.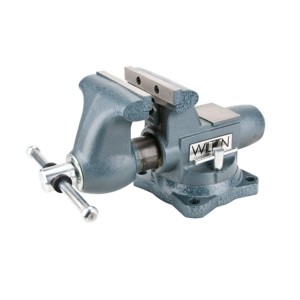 Jaw Width from 4-1/2″ to 6-1/2″. 360° swivel base. Made with a 60,000 PSI ductile iron body with 2X the strength of grey casted vises. Made in the USA
This rust and corrosion resistant cart is 69″ tall. Shelves adjust in 1″ increments. 5″ polyurethane swivel zinc-plated casters. 1200 lb. capacity.
This large pot hand truck or dolly has a 1,100 lb load limit. It has 16″ pneumatic tires and made of heavy construction. You won't find a better price anywhere!